About Beach Denture Clinic
There is nothing more beautiful than a healthy smile. That is why our team at Beach Denture Clinic will do everything to ensure your teeth are at their healthiest.
Unparalleled Experience
With over 35 years of dedicated experience in denture care, I bring a level of expertise that few can match. My extensive background has equipped me with the knowledge, skills, and insights needed to handle a wide range of cases with precision and confidence.
Comprehensive Services
At Beach Denture Clinic, from initial consultations and meticulous fittings to follow-up care and adjustments, We offer a full spectrum of denture-related services. You can rely on us for all stages of your denture journey, ensuring seamless and convenient care.
A Lifetime Of Trust & Records
Over the years, I've earned a reputation as a trusted and respected denturist in the community. My name is synonymous with quality, reliability, and a commitment to excellence in denture care.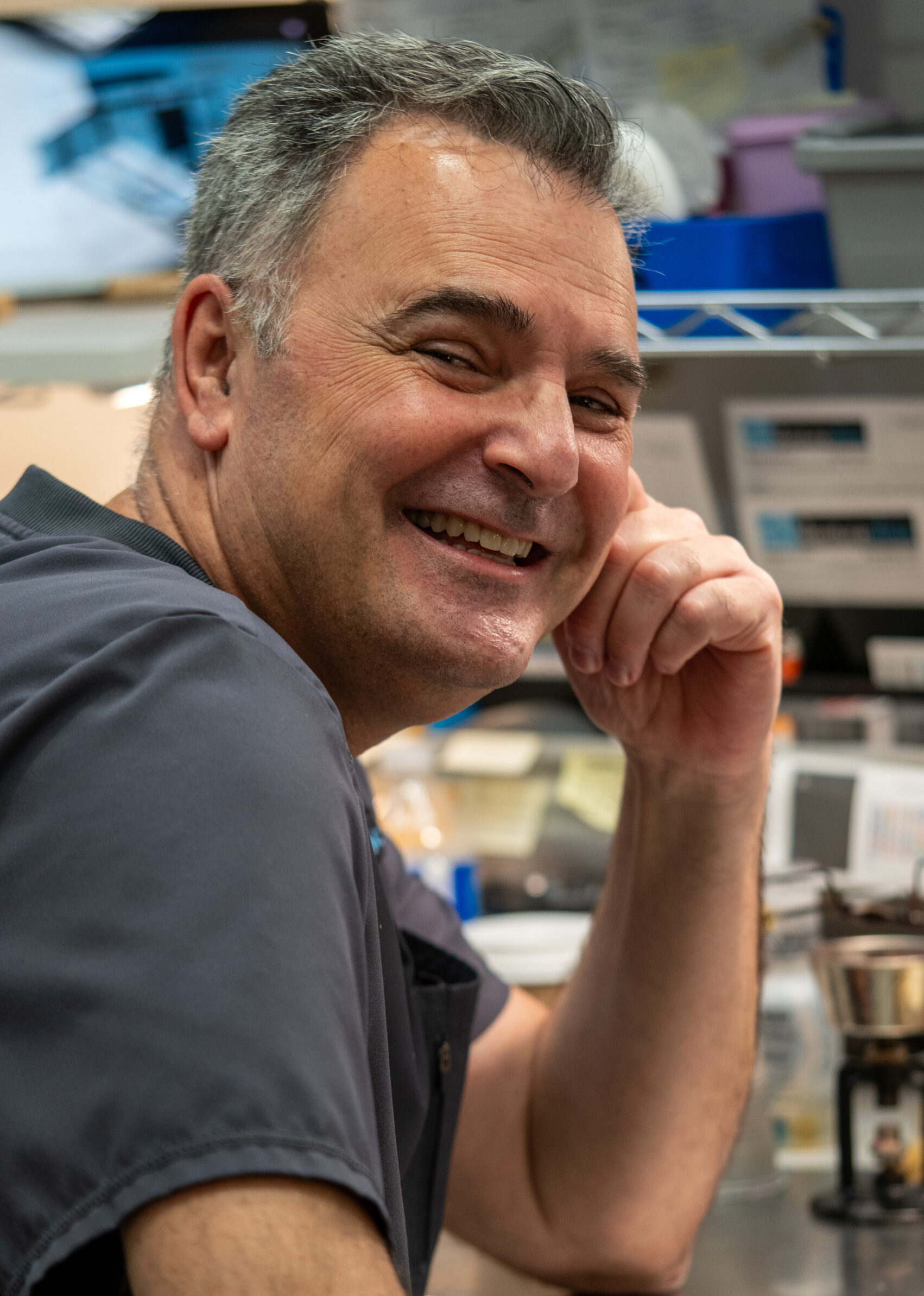 Meet The Denturist
Menely Lainas
Menely Lainas, DD, has been creating smiles for over 35 years. Menely is not just a 'Denture Specialist'  he is an artist with a technical skill that allows him to create not only a long lasting, durable smile, but one that is beautiful, natural-looking, and crafted to the exact dimensions of your face to make sure you look and feel your best.
Hand Crafted — On Site. Personalized.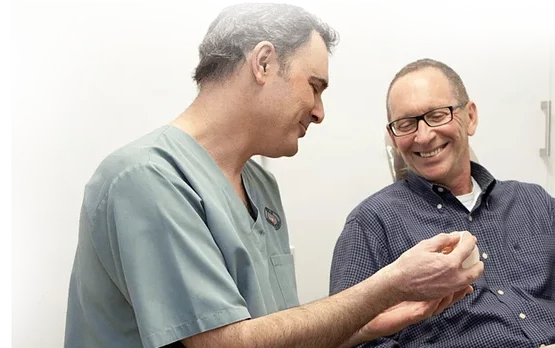 Experience – Getting The Most Natural Fit By Getting To Know You
Building on decades of experience in denture fabrication, as well as professional patient care, Menely prides himself in taking the time to get to know you, making you laugh, and helping you feel completely at ease while you enjoy the process of getting your new smile.
From small adjustments to relines, regular health check-ups or graduation to dental implant-supported dentures, Menely is with you every step of the way.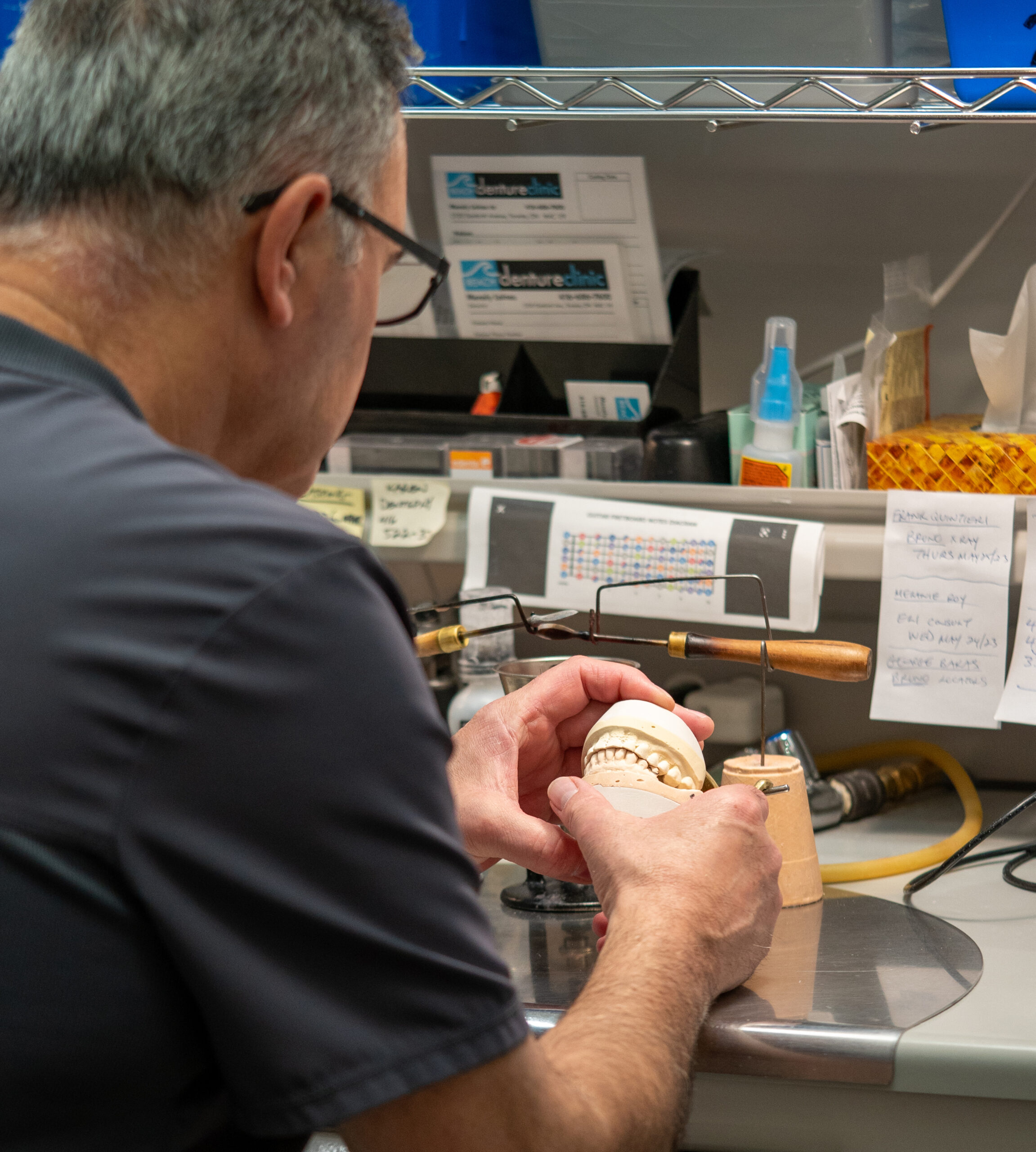 Denturist vs. Dentist — Is There A Difference?
The short answer: Yes! Denturists are denture experts. Unlike Dentists who are trained in all aspects of general dentistry, denturists like Menely have specialized training in dentures and denture implants – making them masters of their trade.
Oftentimes, dentures fabricated through a Dentist are created at an offsite laboratory – away from the patient and through a third party unaware of the unique nuances of your mouth – leading to ill-fitting dentures and less-than-optimal results. At Beach Denture Clinic, all our prosthetics are fabricated on-site, meaning you leave with a perfect fit and a happier, healthier you.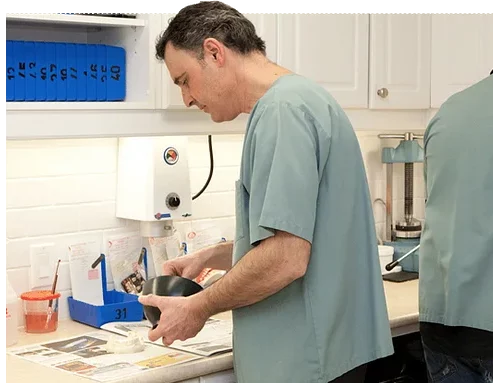 On-Site Adjustment And Repairs
With the extra years of training in removable prosthetics, Menely and his team will design, construct, alter, and repair dentures in their on-site lab, saving you time and numerous visits to the Dentist.
In effect, Beach Denture Clinic is your one-stop shop for dentures and implant-supported dentures. There's no need for a referral. Simply call the office for a free consultation.
Whether you are in need of new dentures,

looking into implants, or requiring a repair, Menely is only a phone call away.
If I had known about Menely and Beach Denture Clinic years ago, I would have saved myself the pain and embarrassment of ill-fitting dentures. For anything denture-related, I go straight to Menely now.
I know when I come to see Menely, I'm going to leave with a big smile. He's such a warm, outgoing guy – and professional at the same time.
Using a picture from my childhood, Menely was able to re-create my perfect smile… just the way I remembered it years ago.
We're Here Whenever You Need Us
Our consultations are completely free so we can discuss how to best create your smile. Every step, from initial impressions to the final fitting of your dentures, is designed with your unique needs in mind.
Address
2120 Danforth Avenue (at Woodbine),
Toronto, ON M4C 1J9

VISIT US
---
Beach Denture Clinic
2120 Danforth Avenue (At Woodbine), Toronto, ON, M4C 1J9
HOURS OF OPERATION
---
Monday: 9:00 am - 5:00 pm
Tuesday: 9:00 am - 7:00 pm
Wednesday: 9:00 am - 5:00 pm
Thursday: 9:00 am - 7:00 pm
Friday: 9:00 am - 1:00 pm
Saturday: By Appointment Only
Sunday: Closed